My favorite new toy is
Tess
, an origami tesselation program generously shared by Eric Gjerde .
This little program does not install but runs in Windows ( I have XP home) from a gui.exe.
Do download the Documentation PDF but don't freak out like I did when I read the install instructions...they mention perl etc. The section after that is about running it from the gui which is so easy. Just click the gui.exe and Tess opens.
The patterns can be saved as postscript files which I opened with Illustrator. I've just begun playing but think that this will be useful for paper and quilting projects. Do visit the
homepage
and check out the gallery.
This is my first Tess.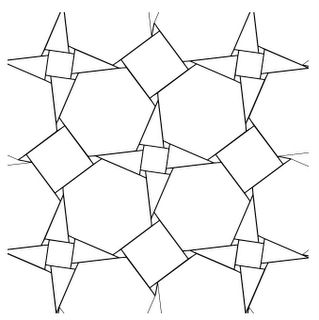 I'm so happy! It's been a long time since I've found a fun, free art tool.